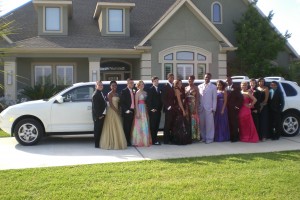 luxury limousines, limos and limousines we have it all. You will love our limo services for prom in Houston and surrounding arias! We provide limo service in Houston, Katy,  Cypress TX, Humble TX,  The Woodlands, Tomball TX, Springs TX, Conroe TX, Sugar Land TX, Pearland Tx, Pasadena TX, La Porte TX, Baytown TX, Highlands TX, Chennelview TX, Galveston, Missouri City TX,
Why Choose Texas Best Limo for your Prom?
Because you can have the best limos at affordable price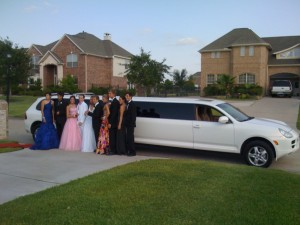 For over the years we have been providing the best prom limo experience throughout Houston, Texas and surrounding area. We strive for excellence which means that your Prom Limousine will arrive on time and meticulously clean on the day of your prom. And parents, you can have the peace of mind knowing that your young adults will be safely transported to their various Houston and surrounding area's Prom Party events by one of our professional chauffeurs who will be with them throughout the entire evening making certain that everyone arrives back home safe and sound.
Arrive like a celebrity and party like a Rock Star!
At Texas Best Limo's we are all about making an entrance and we are proud to offer the finest prom limos for your prom in Houston. Our extensive prom limo fleet incorporates some of the most popular, highly sought after exotic prom limos available.such as the Galaxy Chrysler 300 stretch limo. For larger groups we have a huge selection of incredible SUV stretch prom limos such as the Porsche Cayenne, Hummer H2 Limo, Mercedes limousine that can easily accommodate up to 20 people. Which ever prom limo you choose, we are certain that you will find the perfect limousine that will make you and your friends stand out from the crowd!
So remember, don't take a chance with your prom make sure you reserve your prom limo service with the professionals at Texas Best Limo and get your prom night started right. Call us today and see why we are the #1 Choice for prom limos in Houston!
we provide limo service in Houston, Katy,  Cypress TX, Humble TX,  The Woodlands, Tomball TX, Springs TX, Conroe TX, Sugar Land TX, Pearland Tx, Pasadena TX, La Porte TX, Baytown TX, Highlands TX, Chennelview TX, Galveston, Missouri City TX,